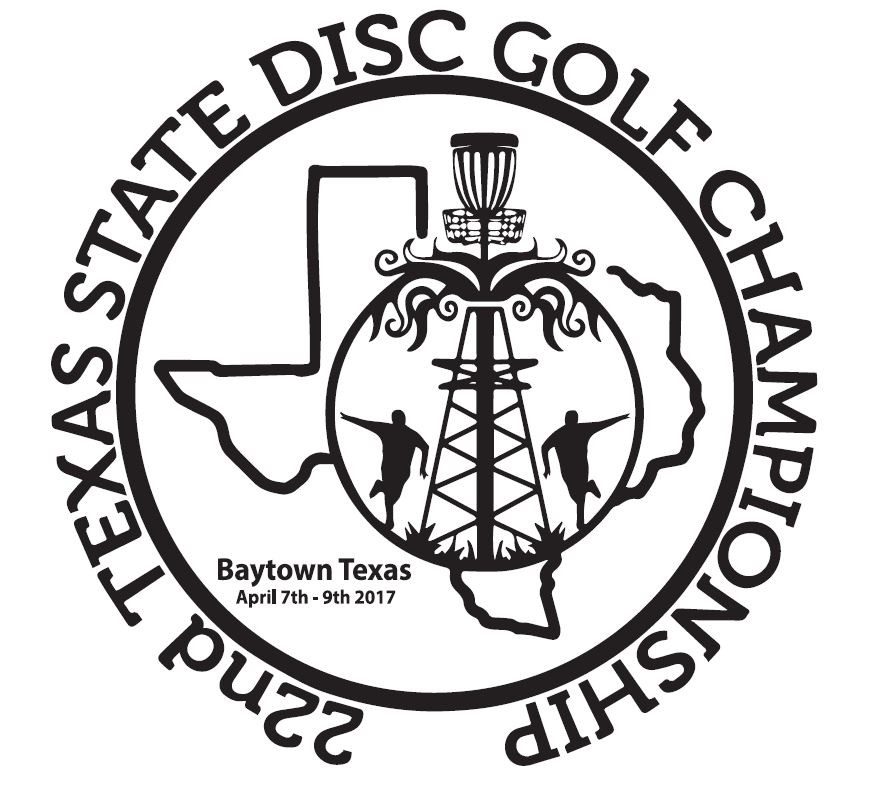 ---
2017 Texas States Entry Fees
A-Pool
MPO/FPO - $125
MPM/FPM/MPG/MPS - $100
B-Pool
MA1/MM1 - $100
FA1/FM1/FG1 - $85
C-Pool
MG1/MS1 - $100
MA2/FPG/FS1/FG1 - $85
FA2 - $75
$4 to PDGA fees
$5 to Course/Pavilion
$3 to Administration
---
Tournament Details
PDGA Sactioned A Tier event.
Vibram Open Qualifier (Pool A Only)
3 days of 1 round each with tee times.
Registration opens January 6th @ 6PM CST.
CLICK HERE to be redirected to the registration page.
Division Caps will be lifted on March 24th
Pool A: MPO, FPO, MPM, FPM, MPG, MPS
Pool B: MA1, FA1, MM1, FM1, FG1
Pool C: MA2, FA2, MG1, MS1, FPG, FS1, FPS
Divisions must have a minimum of 4 players to qualify as an available divison
If any questions or comments, please contact Jeremy Richards via the PDGA contact page by clicking HERE.
---
Thanks to our Sponsors!
ERic Jubin and the Southwest Handicap Mini

Martini Martino and the Mon Dubz Mini

John Fennessy

Pete Johnson

Past Exalted Rulers, Greybeard and Stimpy
---
Schedule of Events
Thursday, April 6, 2017
10:00am - 2:30pm Flex start BYOP dubs @ Evergreen. $20 per player with $15 going to Payout. Pro/Adv, Int/Rec, Mix Divisions available.Pro will be paid out in Cash, Am will be paid out in Merch from Cory's
10:00am - 4:00pm Check-In at Evergreen Disc Golf Course
6:00pm - 7:00pm Players Meeting and Texas Disc Golf Hall of Fame Inductees at Baytown Parks and Recration Center

Friday, April 7, 2017
7:30am First Round... Tee Times
Pool A- Evergreen Gold
Pool B- Jenkins
Pool C- Milby

4:00pm Driving/Putting Demonstration for City residents @ Evergreen Driving Range

Saturday, April 8, 2017
7:30am Second Round... Tee Times
Pool A- Milby
Pool B- Evergreen Gold
Pool C- Jenkins

Sunday, April 9, 2017
7:30am Final Round... Tee Times
Pool A- Evergreen Gold
Pool B- Milby
Pool C- Jenkins

4:00pm Each Divisions payout will follow the completion of final round at Evergreen Clubhouse

---
Scheduled Tee Times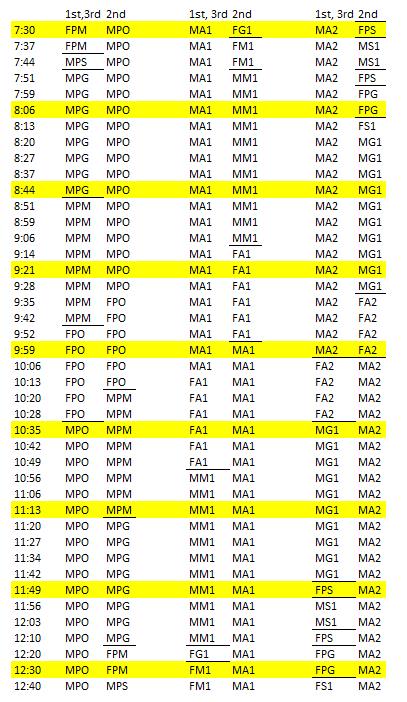 ---
Estimated Payout (Pending Full Field)